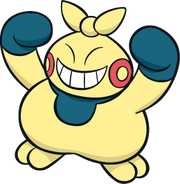 Petey is Creep's close friend and Blazer's best friend who loves kittens and hanging out. He is very gentle with kittens and adult cats.
Personality
Edit
Petey is usually rough, but with a kitten he's very calm.
Relationships
Edit
Creep: Close Friend, Fellow Mob Member
Ice: Unknown
Ninja: Friend, Fellow Mob Member
Poke: Unknown
Blazer: Best Friend, Fellow Mob Member
Ad blocker interference detected!
Wikia is a free-to-use site that makes money from advertising. We have a modified experience for viewers using ad blockers

Wikia is not accessible if you've made further modifications. Remove the custom ad blocker rule(s) and the page will load as expected.