==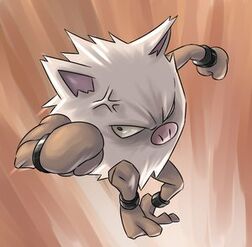 The Mankey Pack== The Mankey Pack is a group of savage, primative mankeys that live in the heart of an ancient tunnel system. They are pretty good at building things with stones. They love fighting, and won't stop until their opponent is defeated. Defeated opponents are brought to their king, where he decides what to do with them. Usually, they are enslaved, but are sometimes killed, if unfortunate enough. Despite being savage, they still seem to have a political system: A monarchy. They all obey one king.
King Primeape
Edit
King Primeape is the leader of the pack. If the king dies, the mankeys go into an all-our free-for-all brawl until one evolves and siezes the crown. Because of the large numbers, it would be impossible to kill off the entire pack, because a new king would emerge.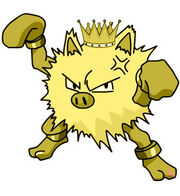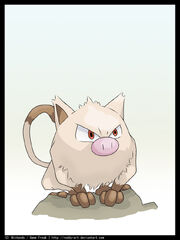 Ad blocker interference detected!
Wikia is a free-to-use site that makes money from advertising. We have a modified experience for viewers using ad blockers

Wikia is not accessible if you've made further modifications. Remove the custom ad blocker rule(s) and the page will load as expected.